We are a group of motorcyclists with a passion for getting on our bikes and riding whenever we can. Our IAM trained observers form the core of RAMG and are available to ride with you, assess your ride and help you to achieve a high standard of roadcraft. Upon joining us you will be allocated an observer to help you work through the IAM Advanced Rider Course, leading to an advanced riding test on a variety of roads.
Our Group constitution is available here.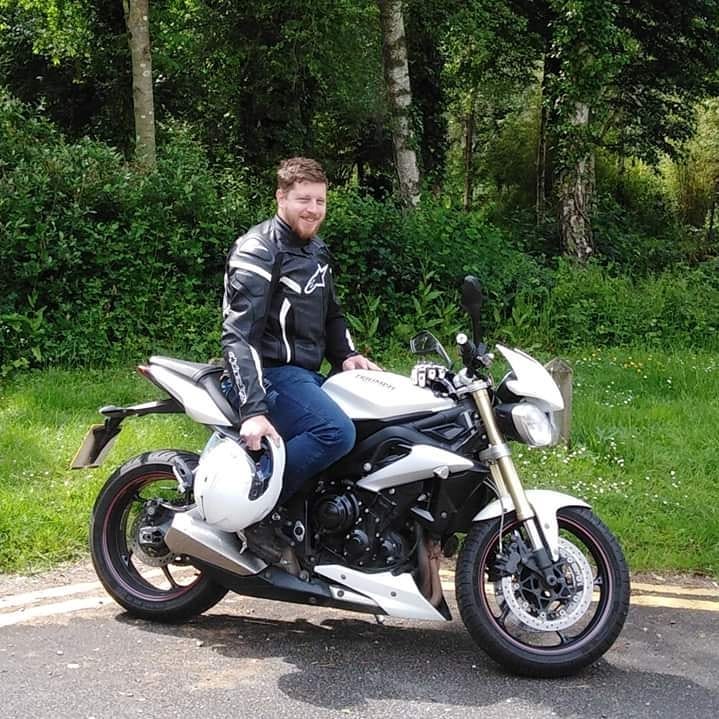 Andy Jervis - National Observer
Took a CBT in December 2016 for a day out. One month later there's a full A licence in my pocket and a Street Triple in the garage. Getting straight into further training had a huge impact on my riding and continues to take me to places I enjoy. I now ride blood bikes, head group social rides, train advanced riding skills and serve on the RAMG committee.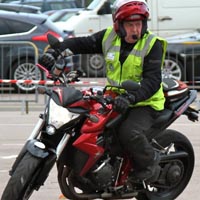 Brent Prince - National Observer
I have been messing around with bikes since the age of 10, tinkering with engines and making them run! At the age of 17 I had a Suzuki GSX250 (learner legal in those days for the younger ones amongst you) and a GSX1100 for when he passed his test. Unfortunately, on my way to the test the 250 got a puncture - the examiner was not impressed when I turned up on the 1100 instead and I was sent home. I joined the IAM and RAMG in August 2009, passing my test in December the same year and have gone on to become a National Observer and serve the Committee as Events Manager.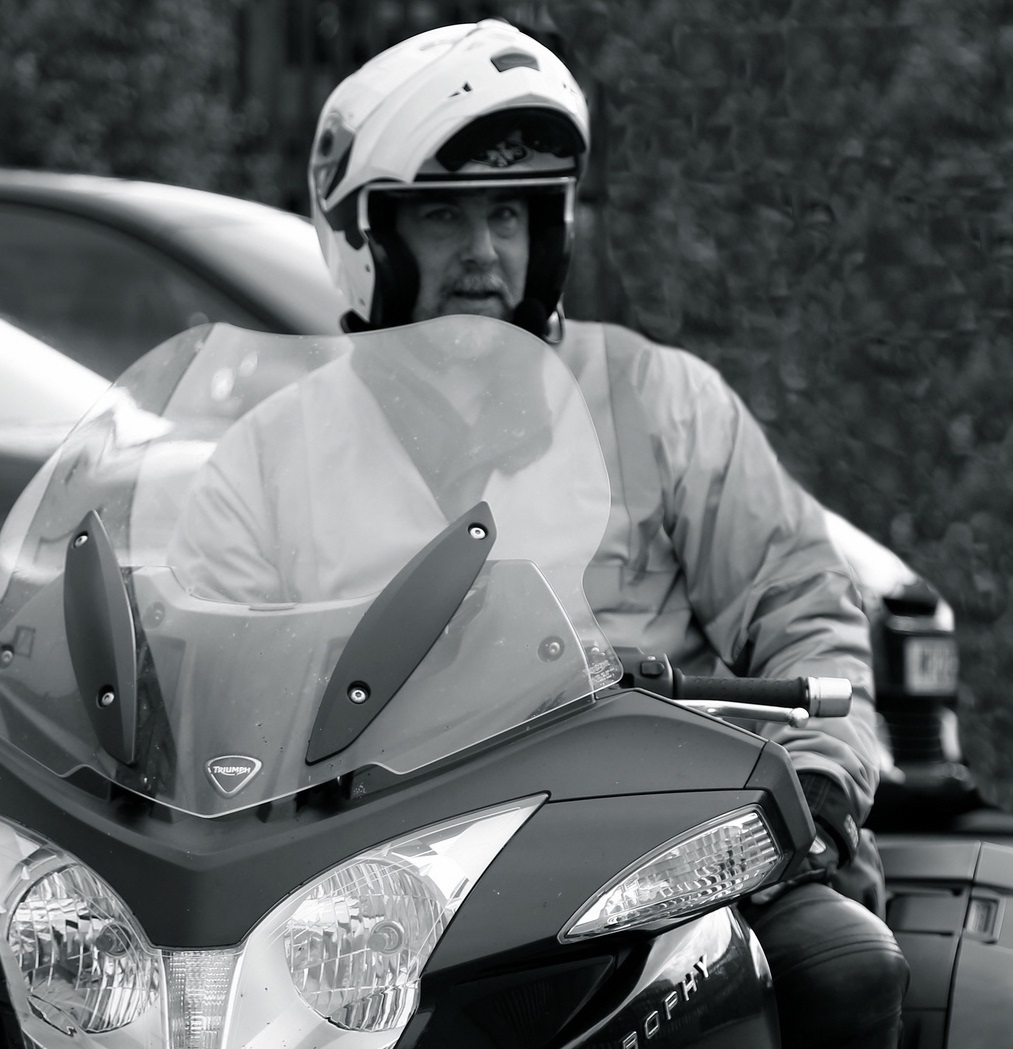 Chris Higgs - National Observer
Chris joined RAMG in 2008, becoming an Observer in 2009, a National Observer and passing his Masters in 2014. Having achieved the National Diploma in advanced motorcycle instruction, Chris registered with the DVSA as a post-test trainer in 2015. He was trained to deliver the RiDE rehabilitation course and has assisted with the delivery of BikeSafe and Biker Down in the region. Chris achieved a Masters Distinction in 2017 and is also a DVSA Enhanced Rider Scheme trainer (ERS).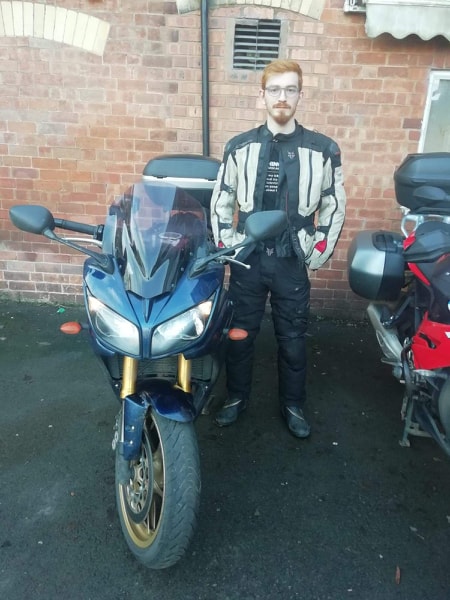 Dean Russell - Trainee Local Observer
I started riding at 17 on a CBT, during that time I rode my CBR125 all over England and Wales. At 19 I passed my mod 1 and 2 for an A2 restricted licence and brought my SV650S, then a Yamaha MT07. I took those bikes from the furthest south, up around the NC500, and down around the south of France. I also completed 4 "Take Control" courses, keen to have further training. After 2 years I sat another mod 1 and mod 2 and finally held a full A licence. In 2018 I brought my Fz1s-GT and have racked up many sunny (and wintery) miles. I joined RAMG in May 2019, and have since passed my test and joined the committee.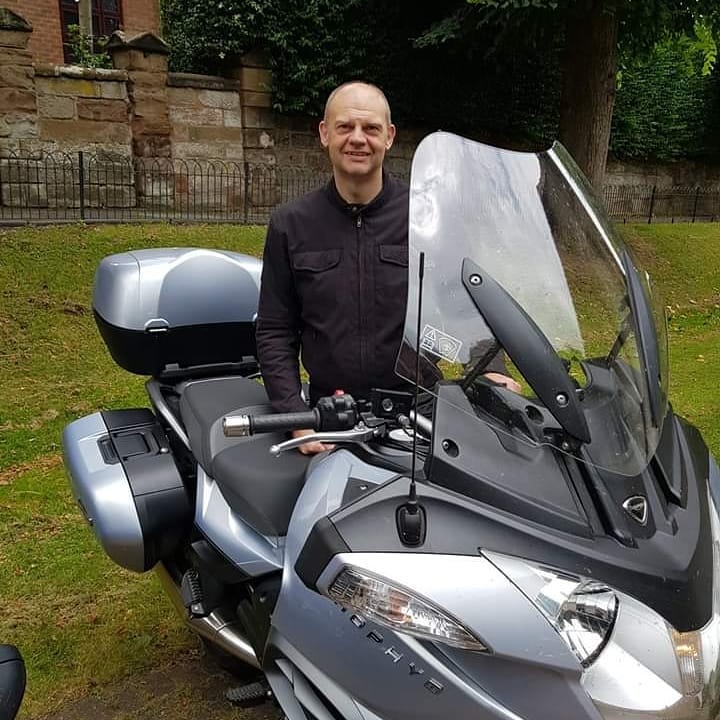 John Lewis - National Observer
I passed my direct access bike test back in 2003. After 5 years on a Kawasaki ER5 I brought my dream bike, a ZZR1400. It was a awesome bike and after taking a Bikesafe course in 2010 I realised I had so much more to learn. I joined RAMG in 2010 and after passing the advanced test I joined Severn Freewheelers Blood Bikes, I still ride for them now. I have been a local observer for 4 years and am currently working towards becoming a national observer.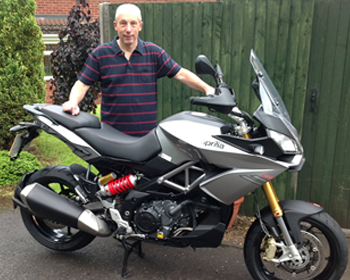 John Price - National Observer
John started with off road bikes at an early age and passed his bike test at 16. After leaving biking for a while, he then returned to biking some 15 years ago. He took a day's training with West Mercia Police ( now called Bikesafe ) and then joined RAMG in 2002.
John passed his advanced test in 2003, his Observer test in 2005, qualified as a Senior observer in 2009 and in 2013 qualified as a National Observer. John's current steed is the Aprilia Caponord 1200.
Riding many long distance continental trips to Europe without a Satnav, John is keen to ensure today's riders make sensible use of technology without losing the basic skill of reading the road ahead.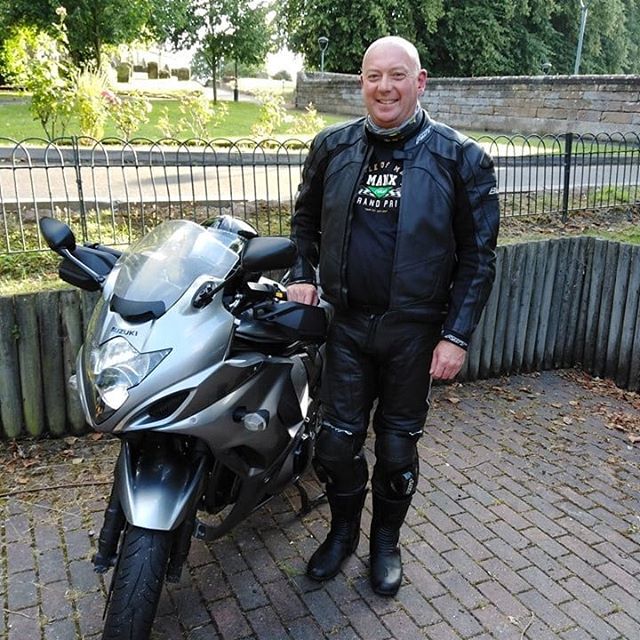 Kevin Pee - National Observer
I passed my bike test in 1993, rode as a fair weather rider until 2004 when I went to Scotland and realised you can ride in the wet. I passed my advanced test in 2011 and now ride all year. I recently became a local observer and also training to be a national observer.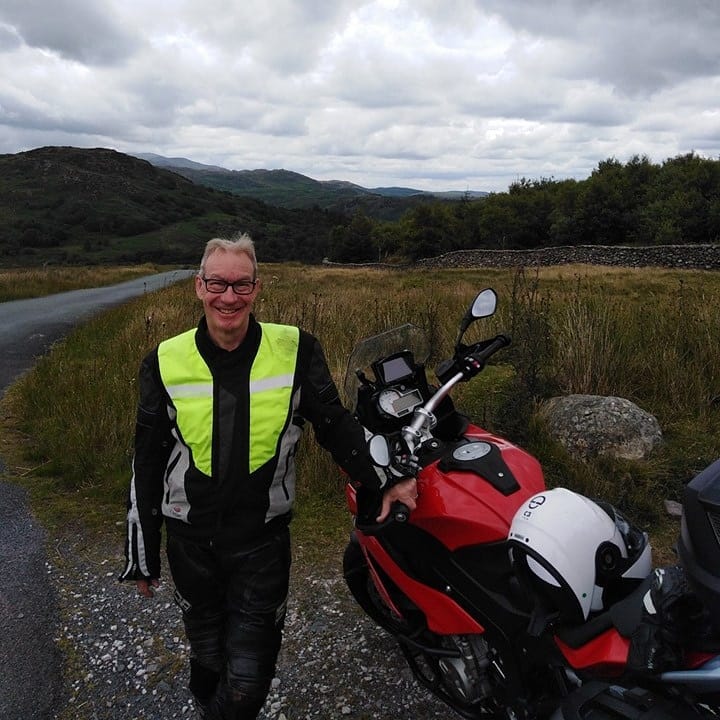 Mike Richardson - National Observer
I learnt to ride a motorcycle in 1970 and passed my test in 1973. I joined RAMG in 2007 and rapidly became a National Observer, I am also in the RAMG as Chief Observer. I currently ride a BMW S1000XR, with several other motorcycles in the garage.
Phil Edwards - National Observer
My affiliation with motorcycles started with a 125cc BSA Bantam that I bought for £8 in a box when I was 15. I passed my motorcycle test in 1977. Then the wilderness years that so many of us experience. Marriage, career, children etc, got in the way of biking. When the wisdom that comes with age (and several near misses) made me realise that if I didn't improve my standard of riding I would soon become another "Born again Biker" statistic. I took the Warwickshire Constabulary's "Bikesafe" course and realised I had a lot more to learn than I thought. Consequently I joined RAMG and commenced my advanced rider training. I now serve the Committee as Group Secretary.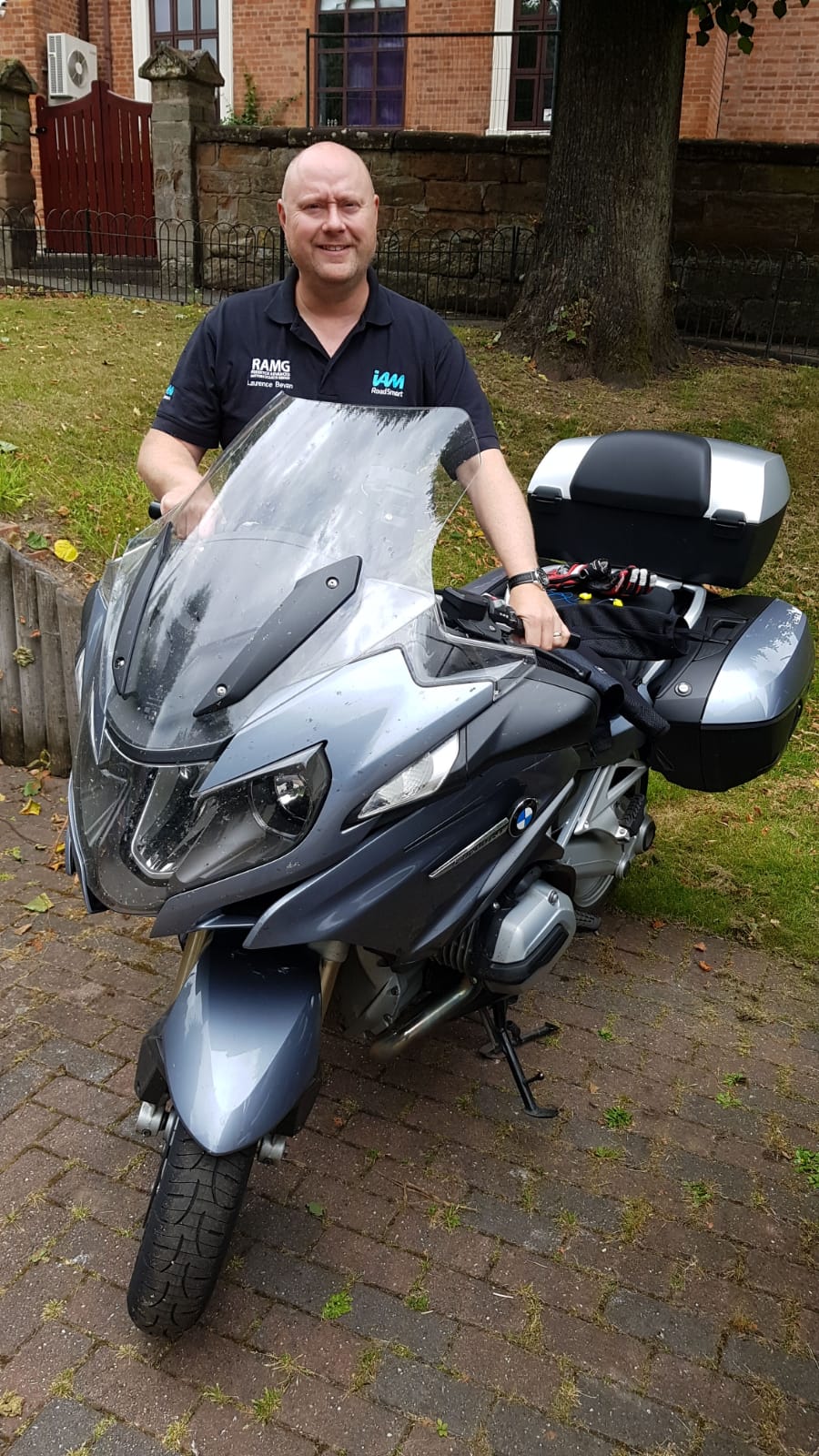 Laurence Bevan - Local Observer
Laurence started his biking life purely as a means of transport to work, but following his full test he was hooked, his first bike was a brand-new Honda NC700 and in just 8 weeks he clocked up almost 2900 miles. Since then he has owned an NC750, Crosstourer VFR 1200 & his current bike is a BMW R1200 RT.
He took his advanced course to improve his confidence and skill as a rider, following his advanced test in Feb 2015, he was eligible to join his local Blood Bike group & he has been an active member ever since.
In 2018 Laurence was awarded the prestigious Archangel Award by RoSPA. It is his desire to pass on the skills that he has learnt to help people become a more confident, skilled & safer rider.
Pierre de Carteret - Local Observer
I guess you could say I'm a bit of an IAM veteran these days as I think it's now my 27th year of membership taking my first test back in '92. I've held a few roles with various groups with the last one being in CCAM. I'm a blood biker and NEG rider but actually not that interested in bikes per se. I ride all year round so I'm sure I will see you on the ride outs sometime.
Pete Forster - Local Observer
Passed test in 1979 on a RD250. Currently a CBT/DAS instructor. I joined RAMG in May 2018 and obtained a F1RST on 1st September 2018. Own a Africa Twin, CB500 and some 1970's classics. Z900A4, KH250, Gt380, FS1E Love touring around Europe and India.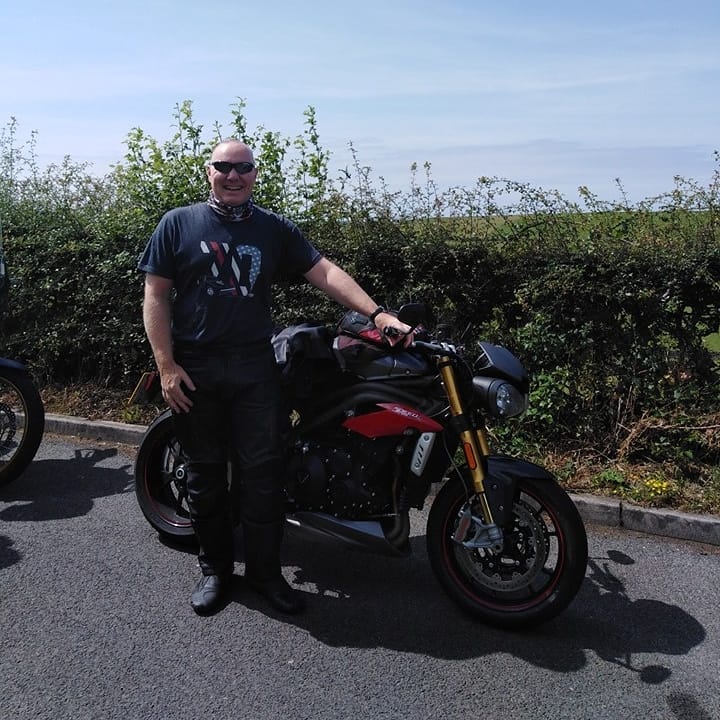 Paul Hambleton - Local Observer
Riding for over twenty years, I have been in the IAM the last ten. Very much a Triumph man now on my third speed triple. (Although I have just ordered a Norton to help fill the garage). I especially enjoy the annual social trips, exploring Germany, France and Belgium to name a few.
Roxy - Local Observer
I've been around bikes since I was born, grew up either in a sidecar or on the back of a XS1100. I finally got my own bike in 2007 and haven't stopped riding since, making my way from a 125 Yamaha Virago through various bikes including a GSXR600SRAD, 2 Speed Triples, to my now Honda CB1000R. I joined RAMG in 2016 and achieved a F1RST in 2018, I am now a Local Observer and am on the RAMG Committee in charge of Social Media. I rack up tens of thousands of happy miles each year.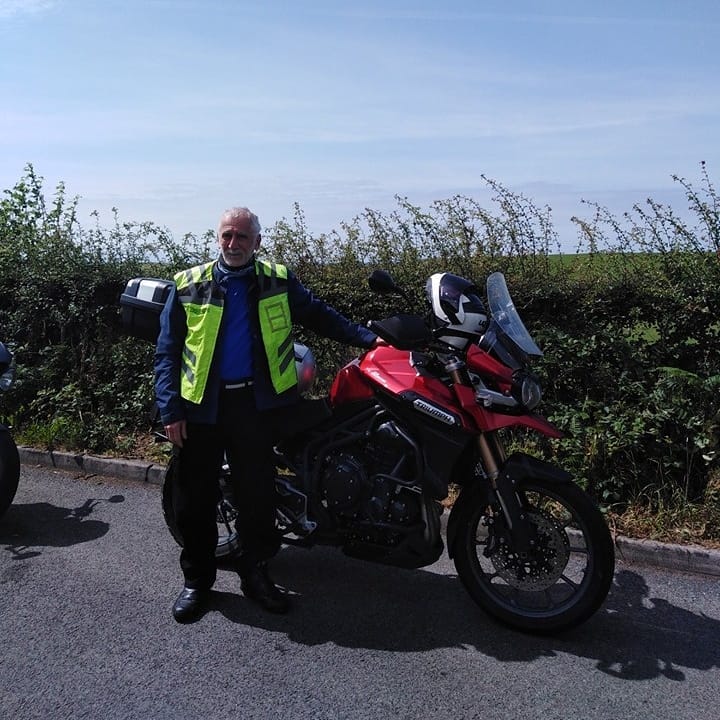 Russell Lewis - Local Observer
I started riding off road at fourteen. First legal ride on the road at sixteen. Joined RAMG in 2009.
Gained a First Pass in 2012 and qualified as an observer, bike and car in 2019. Nuts about bolts, washers and anything mechanical.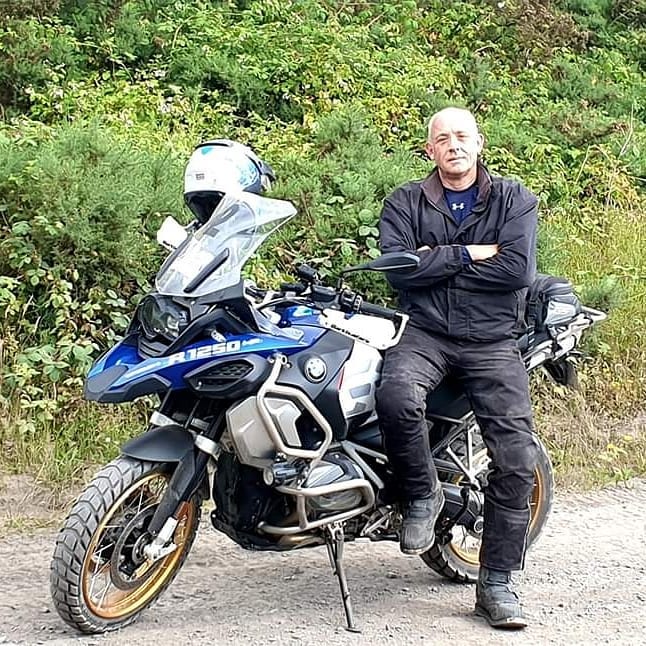 Simon Towers - Local Observer
I've been riding some sort of motorbike since around the age of 9, competing in local School Boy scrambles on a Suzuki 125 that Dad built me. During the 80's I rode a Montessa Cota and competed in trails events in Germany and continue my passion for off road riding today on a BMW GSA. When I'm not in a wood getting bruised and dirty, I can be found as part of the Observer Team training advanced riding skills to new members of RAMG and in any spare time ride a Blood Bike in the Worcestershire area.