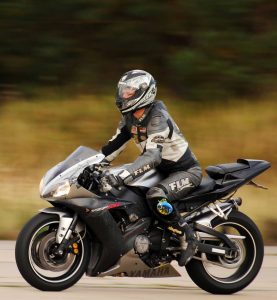 Gain confidence and skills
Possible cheaper insurance
Use your own motorcycle
Meet like-minded people
Gain full IAM membership
Improve on road anticipation
Appreciate your motorcycle's full capabilities
Become a better rider in different environments
A passion for motorcycle riding is a wonderful thing. Whether you've always had it, you've rediscovered it or you're new to it, that passion is something to be embraced.
Advanced Riding is about taking that next step. Whether it's about challenging your own standards or reassuring a loved one who struggles to share your enthusiasm, our Advanced Rider Course can make you a better rider.
The course teaches five phases of advanced riding; information, position, speed, gear and acceleration, so regardless of whether you're navigating country lanes, busy roads, or tackling the challenging British weather, you have the skills and knowledge to remain confident and in control. Safety is part of the advanced riding programme, but it also encourages you to feel confident on the road, to make good progress, and to get even greater enjoyment from the experience.
The Advanced Rider Course is our most popular membership option. It contains everything required to take and pass the advanced riding test and become a full member of the IAM. Included is 12 months IAM membership, local group support to prepare for the test, the advanced test fee and How to be a Better Rider book.